Website Design & Development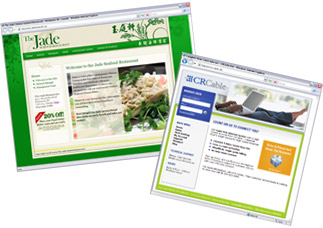 One of most important things about website design is to effectively communicate your brand in a way that evokes emotion from the user. We can help create passion for your brand while maintaining the fundementals that are important to you. In addition to this, a website must be easy to navigate, usable, and be optimzed for search engines. Incorporating all of these characteristics into one website is what gives it life, and will not only create an unforgettable user experience, but also make it easy for them to find you.
Our web design and development team has decades of experience in graphic and web design and programming. Please take a look at our portfolio to see some of the sites that we have worked on in a design or development capacity.
We also have a lot of experience working with PHP and ASP code and designing around content management systems such as Ektron, Drupal and even Wordpress. We are also experienced in incorporating designs using templaing systems such as Smarty.